Exterior:
Style: Compact
Color: Pink
Shape: Heart
Approximate Dimensions: 3.75" X 3.75" X 1.25"
Interior:
Upper: Two-story winter lodge
Lower: Snow scene with ice skating pond
Dolls:
Heidi, blond hair in ponytail at neck, BRIGHT pink winter coat and hat with white trim, white mittens and leggings, black boots, black base (1991)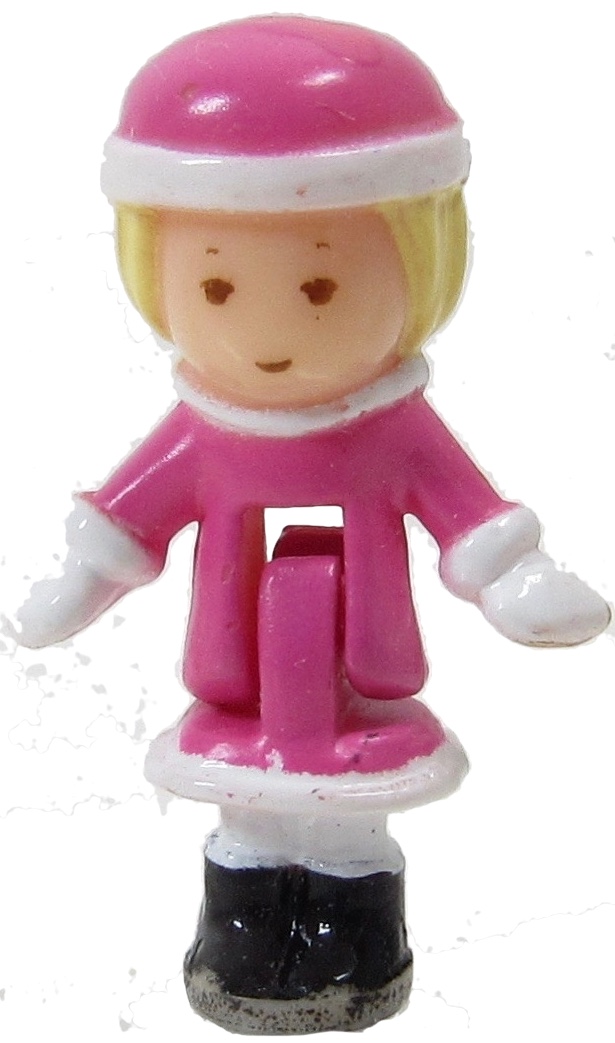 Additional Pieces:
Reindeer, white, yellow antlers, pink harness, purple sleigh
Topper (snowman), white, green top hat, black eyes, pink nose, purple scarf (1991)
Skis, green
Bluebird Toys used to print delightful little stories on the packaging. Here is the story for this set:
"Heidi's Alpine Chalet
Heidi is great at all winter sports and has brilliant parties at her lovely chalet in the Alps. There is so much to do there: skating on the pond, skiing, making snowmen, riding in the reindeer sleigh or just toasting your toes in front of the roaring fire! Heidi is very proud of her home and loves having visitors to stay. Polly and all her friends love staying and can't wait to come back next year!"