Exterior:
Style: Play set
Color: Yellow (there is a Pink variation)
Shape: Square/oval
Approximate Dimension: 6.75" X 6.5" X 2.25"
Interior:
Upper: Soap Dish
Lower: Bathroom scene with tub, sink, scale, shower and a "launcher" board. There are rubber suction cups on the bottom to stick the dish to a bathtub. The dolls can be placed on the "launcher" board and, when pressed, dolls fly off into a bathtub.
Action:
Diving board launches dolls into tub
Dolls:
Polly Pocket, short curly blond hair with pink head band, lime green bathing suit, white shoes with pink ties, white base (1990)
Lulu, short brown hair parted in the center, pink bathing suit, pink shoes and base (1990)
Titch, brown hair with bangs, yellow short-sleeved shirt, purple shorts, red shoes and base (1990)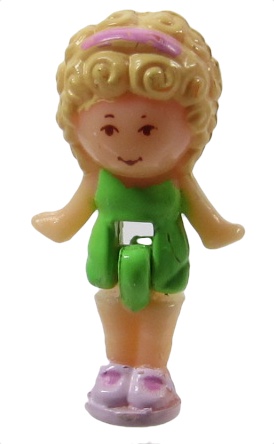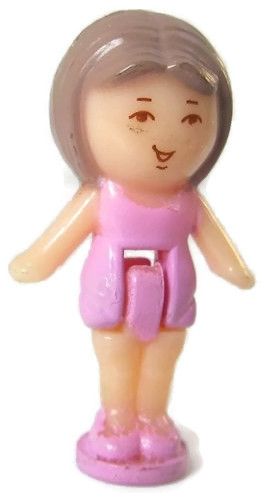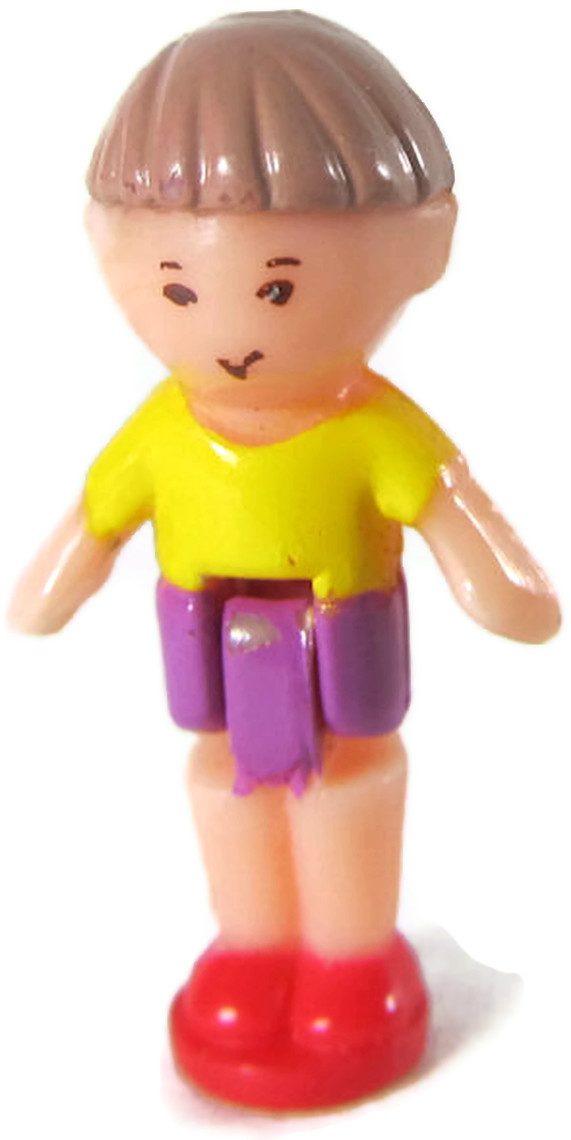 Additional Pieces:
Float, green, blue or yellow duck
Float, green, blue or yellow fish
Float, green, blue or yellow turtle

Float colors varied in the New-in-package sets