Exterior:
Style: Compact
Shape: Flower
Color: Dark pink
Approximate Dimensions: 4" X 3.75" X 1.25"
Interior:
Upper: Garden entrance with double yellow doors
Lower: Garden scene with table set for tea, sundial
Action:
Garden doors open
Spin double seat for Polly to "walk" along sidewalk, bunny pop-up and flowers "grow"
Dolls:
Polly Pocket, blond hair, white hat with purple bow trim, short-sleeved blue dress with white polka dots sleeve trim, green shoes and base (1994)
Statue, all white (1994)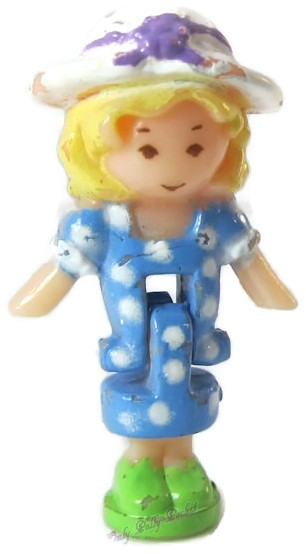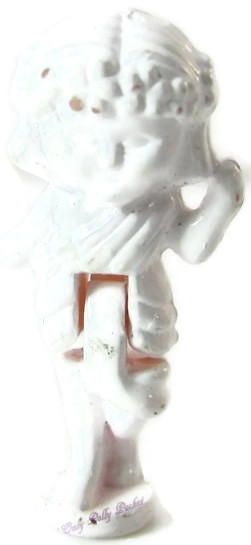 Bonus Doll and Float: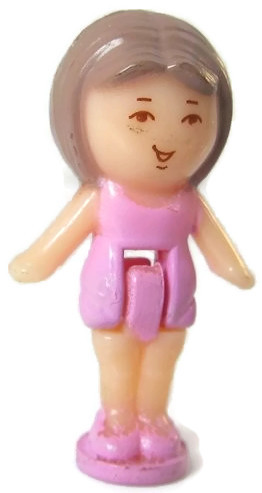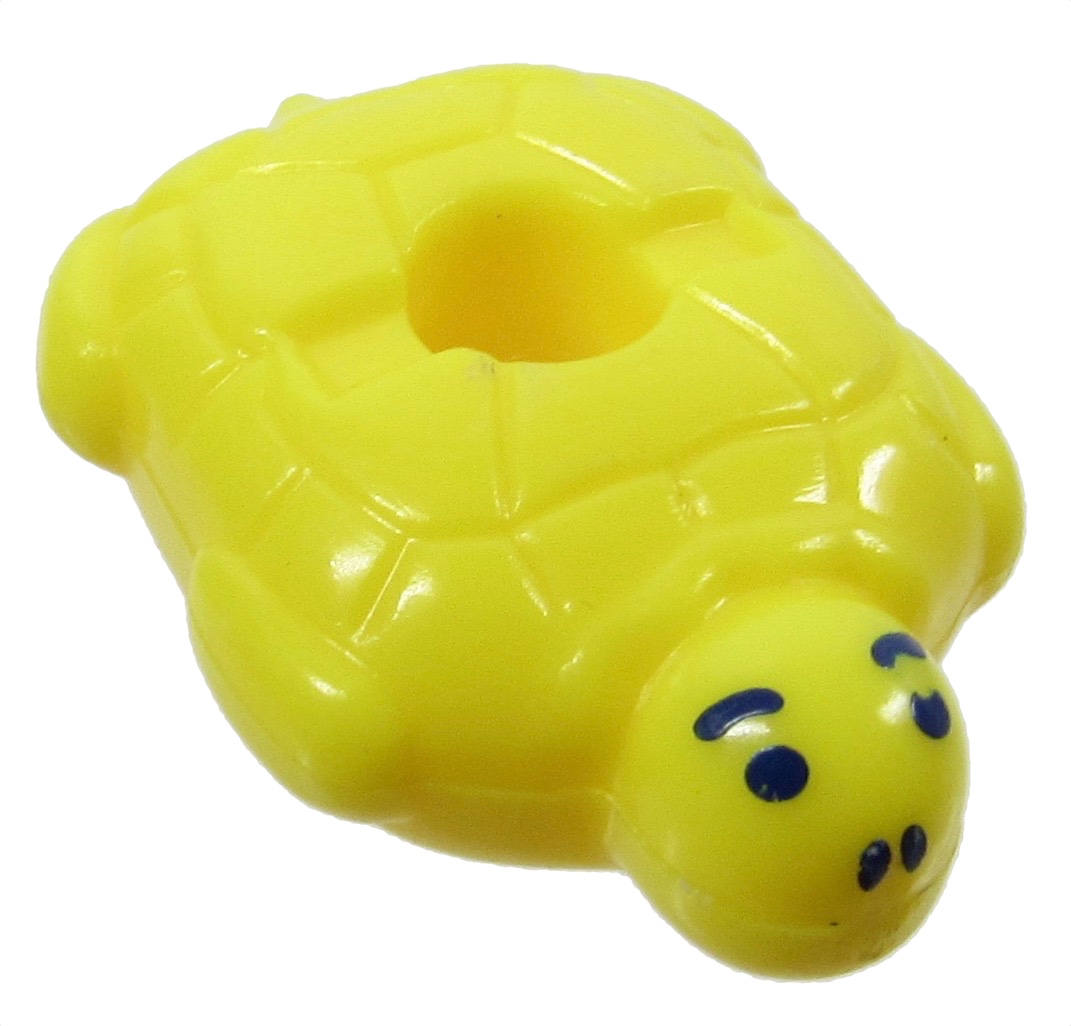 Bonus Golden Photo Locket: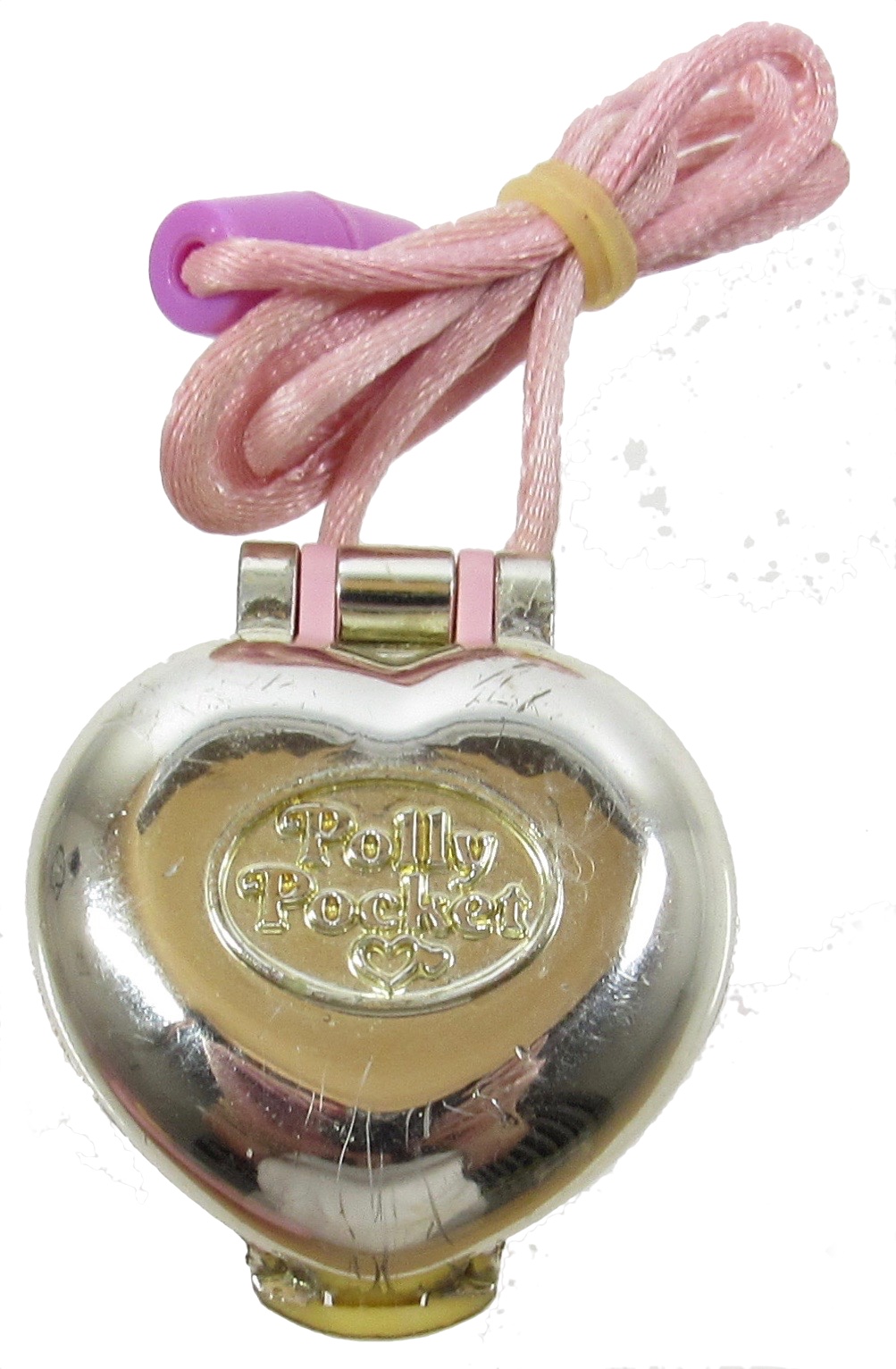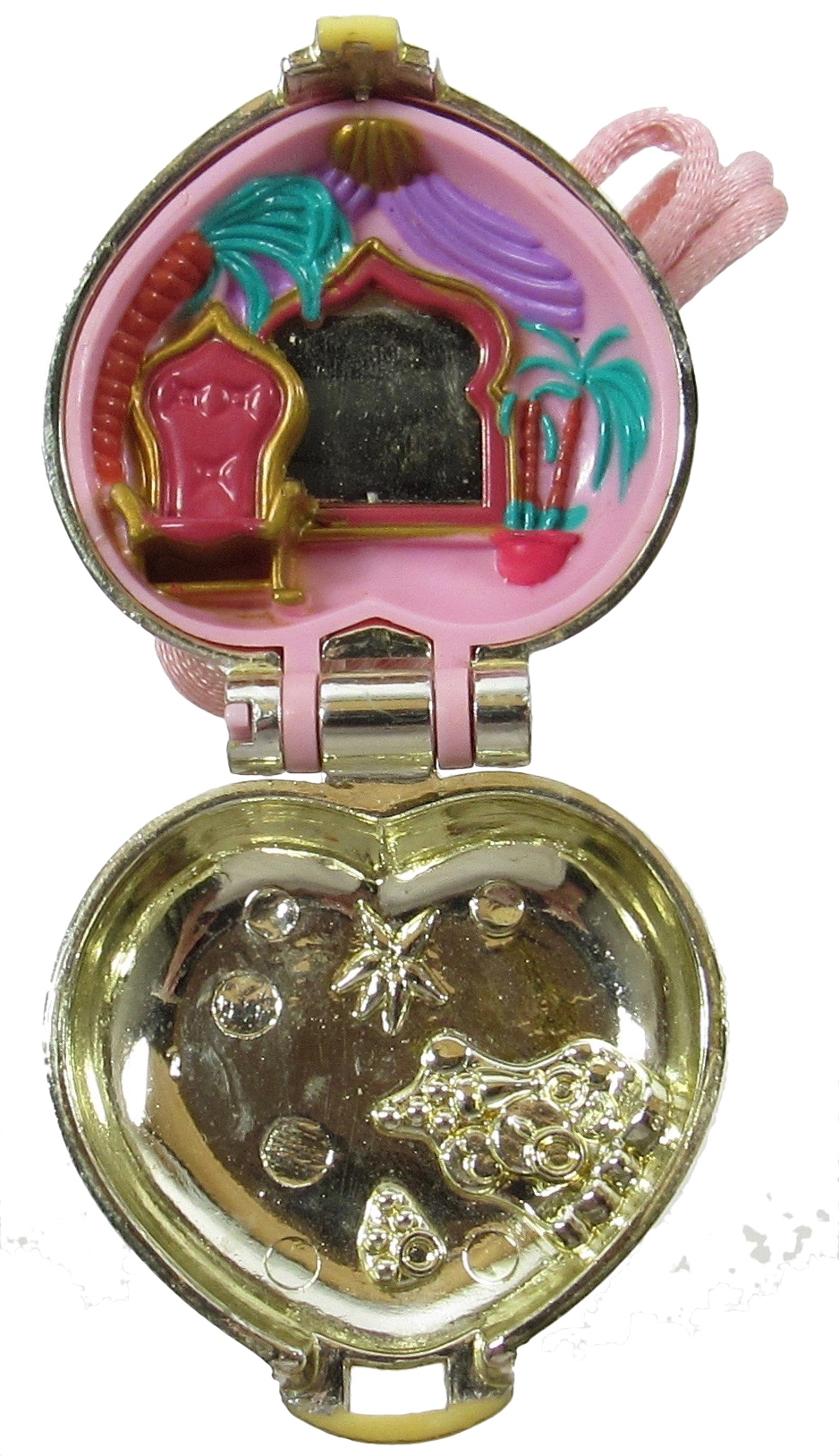 Bluebird Toys used to print delightful little stories on the packaging. Here is the story for this set:
"Polly's Secret Garden
It's beautiful in Polly's Secret Garden, hidden behind the big gates. Polly loves to wander along the paths while the flowers pop up to look their best for her and a little bunny comes out of his hole to say hello! It's such a pretty and peaceful place for a picnic and some outdoor fun on the twirling garden seat. At night, Polly's statue comes to life!"