Exterior:
Style: Compact
Color: Light Turquoise
Shape: Star
Approximate Dimensions: 3.75" X 4" X 1.25"
Interior:
Upper: Boudoir in the clouds with rainbow
Lower: Waterfall, rainbow river, treasure chest and wishing well
Action:
Wishing well spins to make a wish
Front gates open
Dolls:
Fairy Polly Pocket, Blond with silver headband, silver necklace, light blue body suit, silver necklace, fabric wings held with purple bow, no shoes, pink base, standing on tip-toes, silver star-tipped wand in right hand (1993)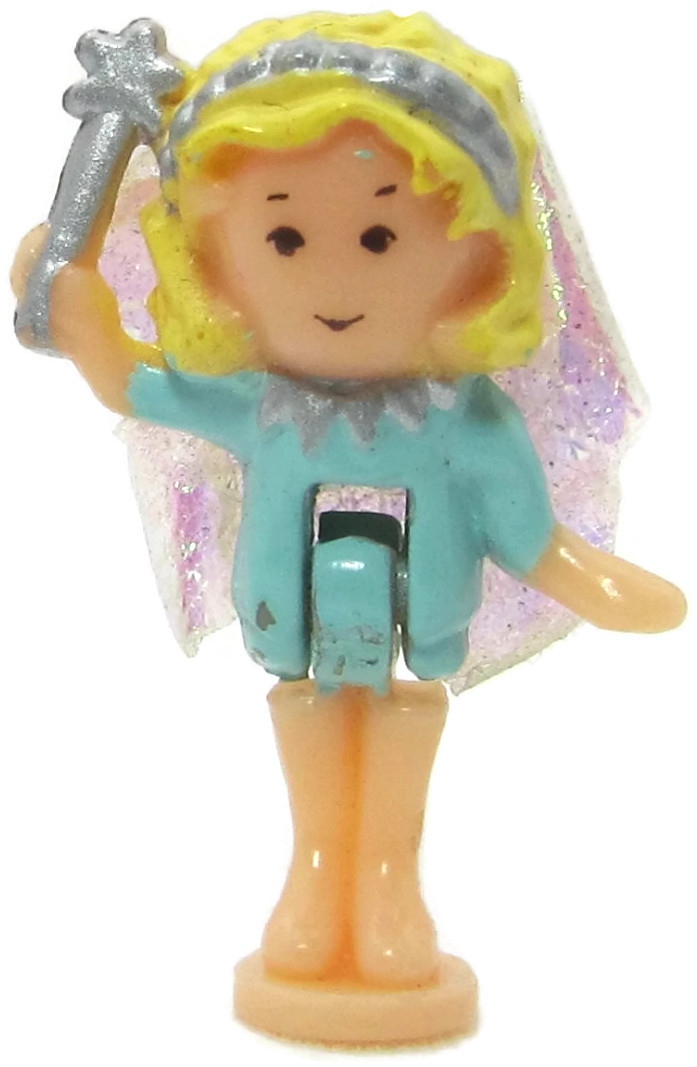 Additional Pieces:
Goose, aqua (1993) or white (1993) (this looks like a swan but the packaging identifies it as a goose)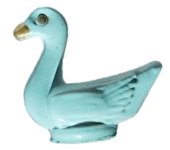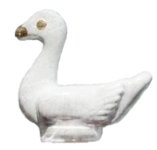 Bluebird Toys used to print delightful little stories on the packaging. Here is the story for this set:
"Polly's Fairy Wishing Well
Fairyland Polly loves to grant wishes at the enchanted Wishing Well. Her shimmery wings carry her up to the top of the Wishing Well, it twirls around by magic, and abracadabra! A wish comes true! In Fairyland, Polly and her Fairy friends have special thrones in the clouds. From on high, they watch the Goose with the golden eggs, the bubbling spring, the gold at the foot of the rainbow, and of course the enchanted Wishing Well! Just open the gates and join Polly in Fairyland!"