Exterior:
Style: Compact
Color: Blue round blue with blue jewel on cover
Shape: Round
Approximate Dimensions: 2.75" X 2.5" X 1"
Interior:
Upper: Ship interior with hammock and shell throne
Lower: Undersea scene with opening clam and cave
Action:
Clam opens to reveal blue jewel
Front shell door opens
Dolls:
Polly, blonde curly hair, silver tiara with blue jewel, dark turquoise pleated dress with white shoulder straps, silver shoes and base (1992)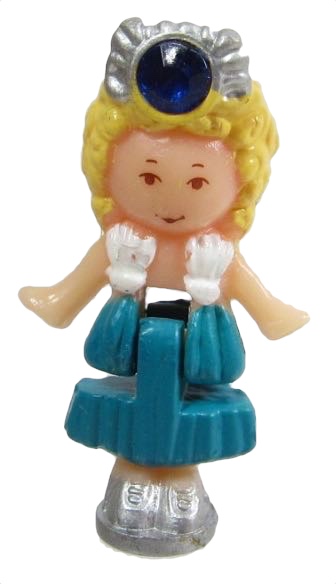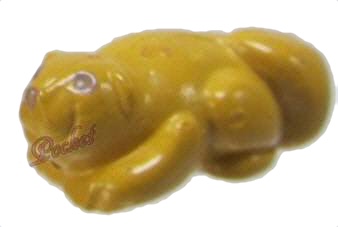 Additional Pieces:
Diver, otter, orange (1992) (A visitor has written to tell us that she has three different packagings of this set and one is a Mattel set on which Diver is said to be a beaver! No name for him was given on the package)
Bluebird Toys used to print delightful little stories on the packaging. Here is the story for this set:
"Princess Polly's Undersea World
Princess Polly and her pet sea-otter Diver love to explore the exciting sunken shipwreck in her beautiful Undersea World. Diver discovered a precious 'sapphire' and Princess Polly now keeps it in a huge sea-shell treasure chest on the sea bed. You can take the sea-shell treasure chest out and play with it separately too!"