Exterior:
Style: Compact
Color: Pink with yellow bow across cover
Shape: Rectangular
Approximate Dimensions: 5" X 4" X 2"
Interior:
Dinner party
Upstairs: Bathroom, dressing room and moonlit balcony
Downstairs: Living room, kitchen and dining room
Action:
Front door swings open
Draperies open to view the city lights
Refrigerator door opens
Push the serving cart to change the menu on the table
Closet door slides
Make-up mirror lights up
Dolls:
Polly Pocket, blonde hair in ponytail held with dark pink scrunchie with bangs, pink wrist corsage, long dark purple dress with gold bottom trim, gold earrings and necklace, tan base (1994)
Polly (See Notes), blonde waved hair, green hair band, pink long-sleeved dress, white shoes, tan base (1994)
Dana, dark brown hair in pigtails with bangs, long orange dress with long sleeves, silver trim at neck and bottom, tan base (1994)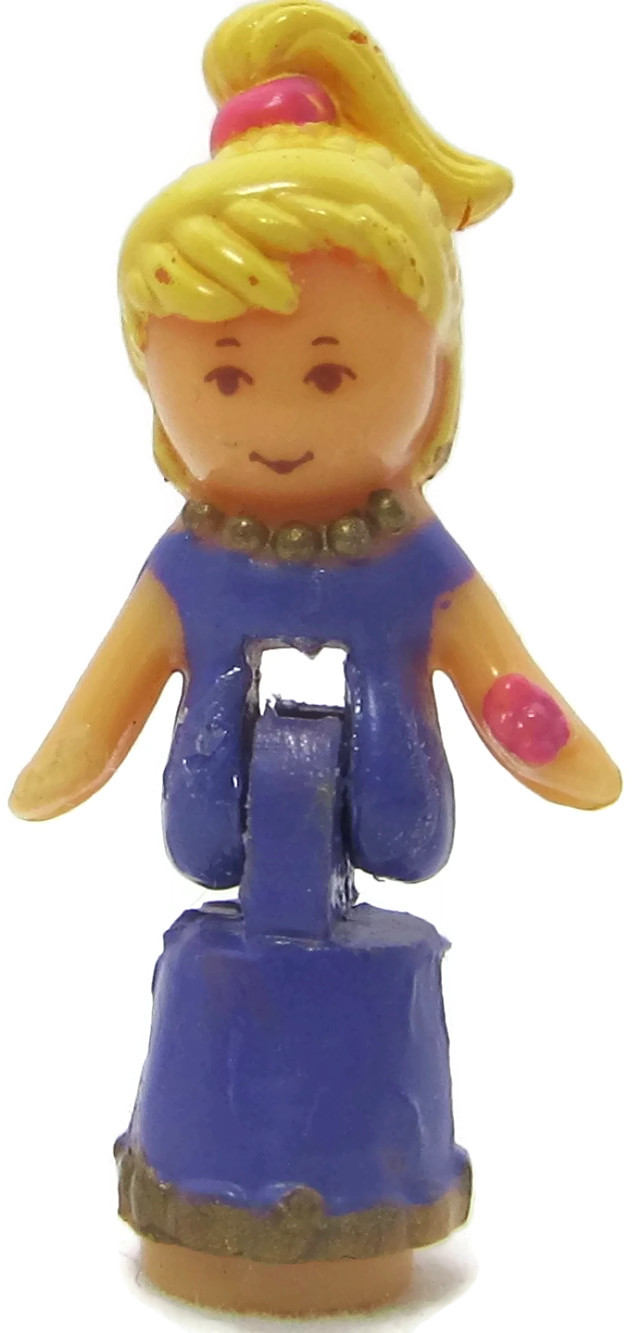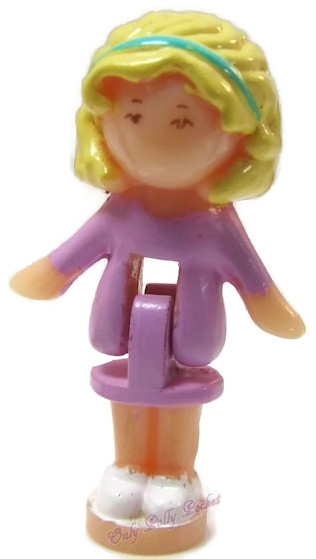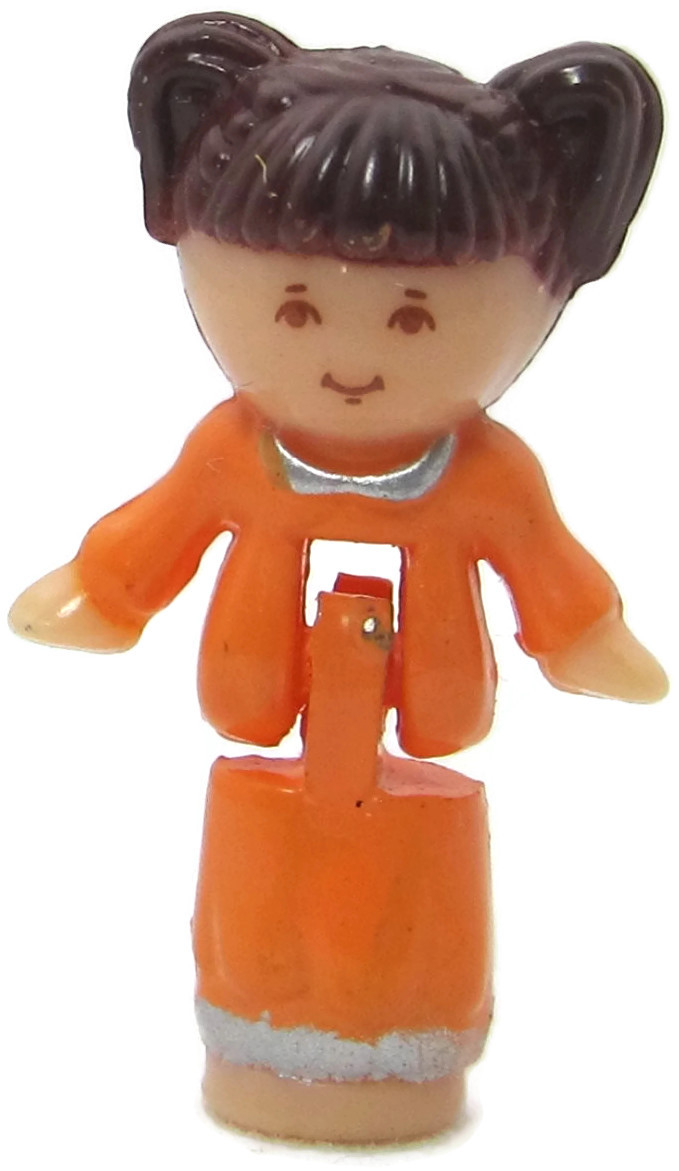 SPECIAL:
Lights up when opened (requires 2 "AA" batteries). We get many inquiries on where to insert the batteries so here it is:
Loosen the screw on the bottom of the set. Then lift the foyer/entrance piece inside the set (it may need to be wiggled a bit but will lift out). Install batteries, replace the foyer piece and tighten the screw.