Exterior:
Style: Jewelry - Locket
Color: Purple
Shape: Round
Approximate Dimensions: 1.75" X 1.5" X .75"
Interior:
Upper: Stage in which photo can be inserted
Lower: Polly's dressing room
Action:
Insert in upper flips down to allow photo to be inserted
Clothes can be removed from clothes rack
Dolls:
Polly Pocket, blond waved hair, lavender headband, white puffed-sleeved bodysuit, lavender tights, gold shoes, tan base (1995)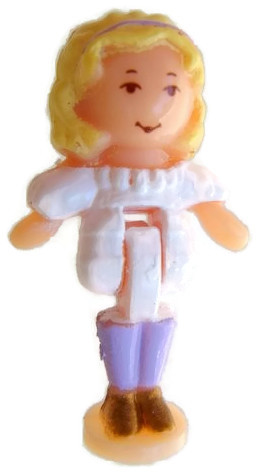 Additional Pieces:
Costume, dark pink, white bow on front, gold bows on back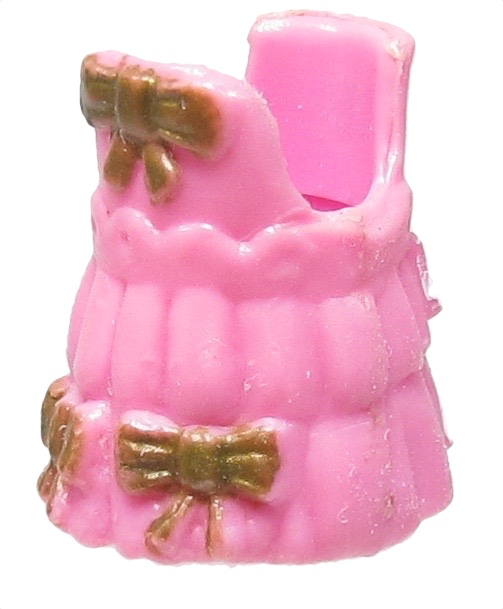 Bluebird Toys used to print delightful little stories on the packaging. Here is the story for this set:
"Polly's Show Time Locket
Polly is in her dressing room, getting ready for the bid night! She's got a fabulous costume for the first act, and two more waiting for her on the clothes rail!"