Exterior:
Style: Vehicle
Color: Yellow with purple wheels
Shape: School Bus
Approximate Dimensions: 3.5" X 1.5" X 1.5"
Interior:
Upper: Computer work station and art department
Lower: Lockers, cafeteria and classroom
Action:
Bus hood opens
Potters' wheel spins
Bus door opens
Bus rolls (wheels turn)
Dolls:
Polly Pocket, blond hair with bangs and a ponytail held with a dark pink band, short-sleeved green blouse, short pink skirt with buttons down front, white skimmer shoes, tan base, silver watch on left wrist, orange book bag under right arm (1996)
Rosie aka Alexia, short dark brown hair, parted in center with heart-shaped dark pink barrette on right side, short-sleeved blue shirt, v-neck with front buttons, green bellbottom pants, pink shoes, tan base, gold backpack, light green ball (?) in left hand (1996)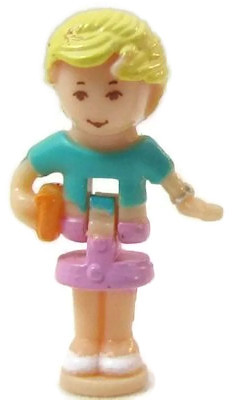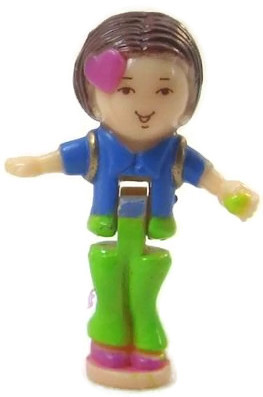 Additional Items: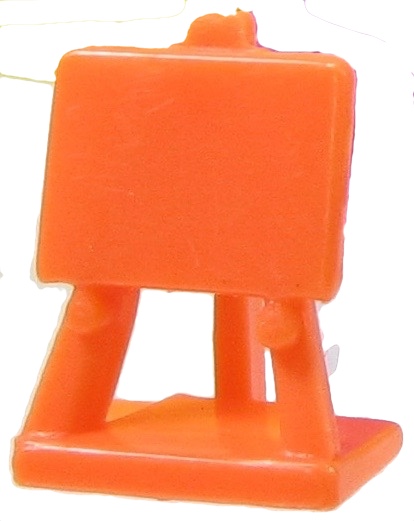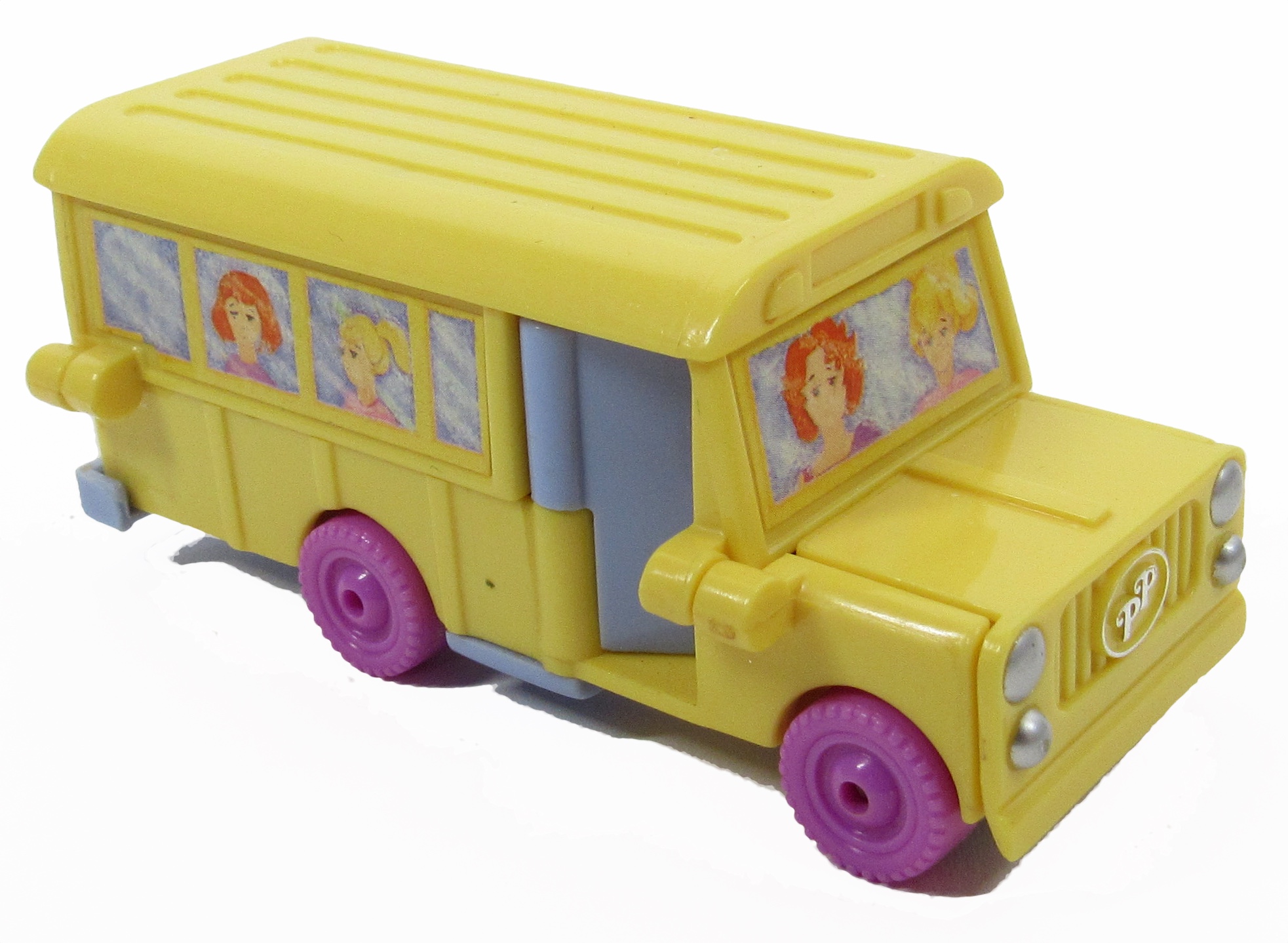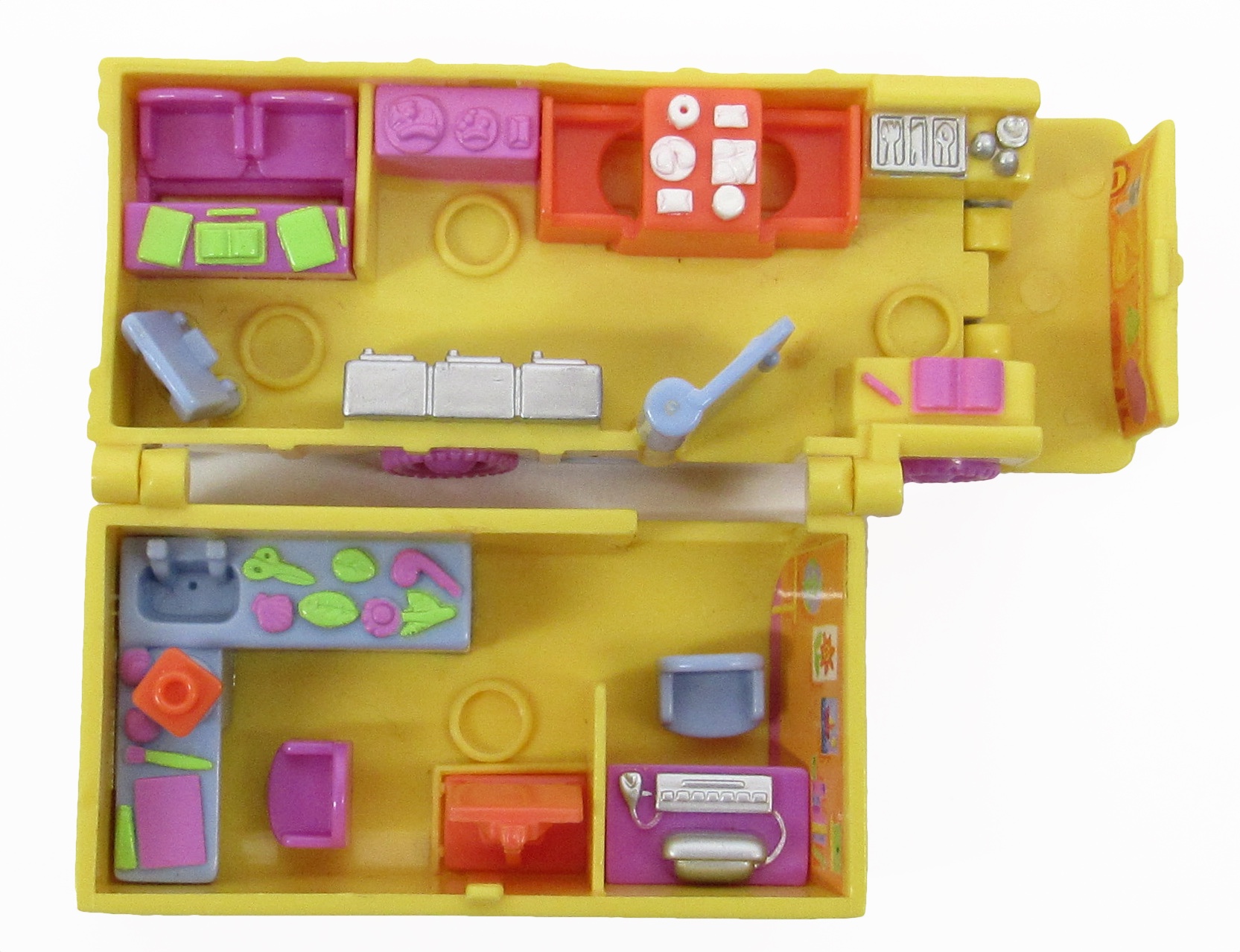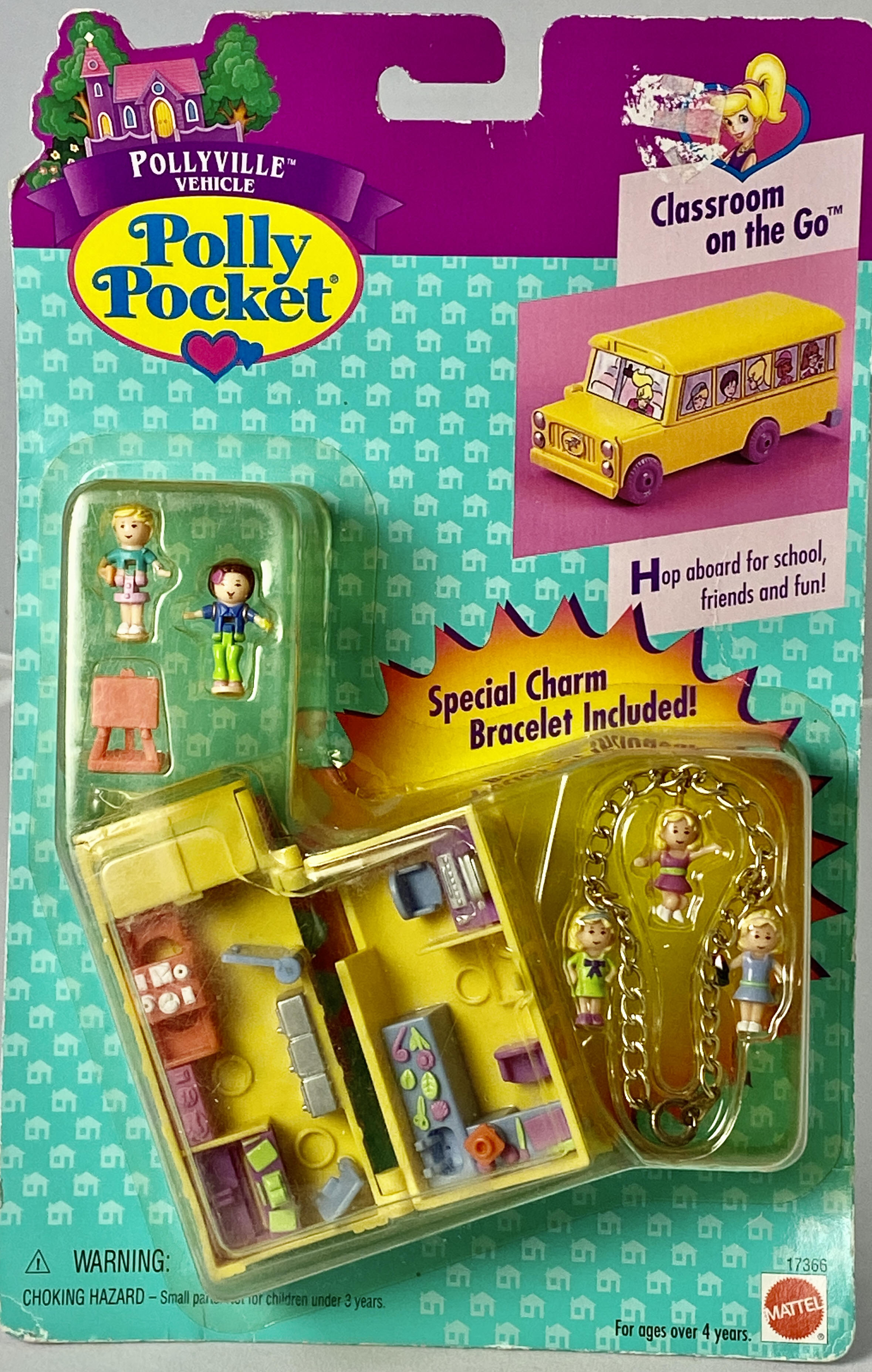 Thanks to the Polly-friend who sent this photo!!